(4.8 Rating Based on 3,471)
Portable Ionic Air Purifier & Ozone Air Purifier No Filter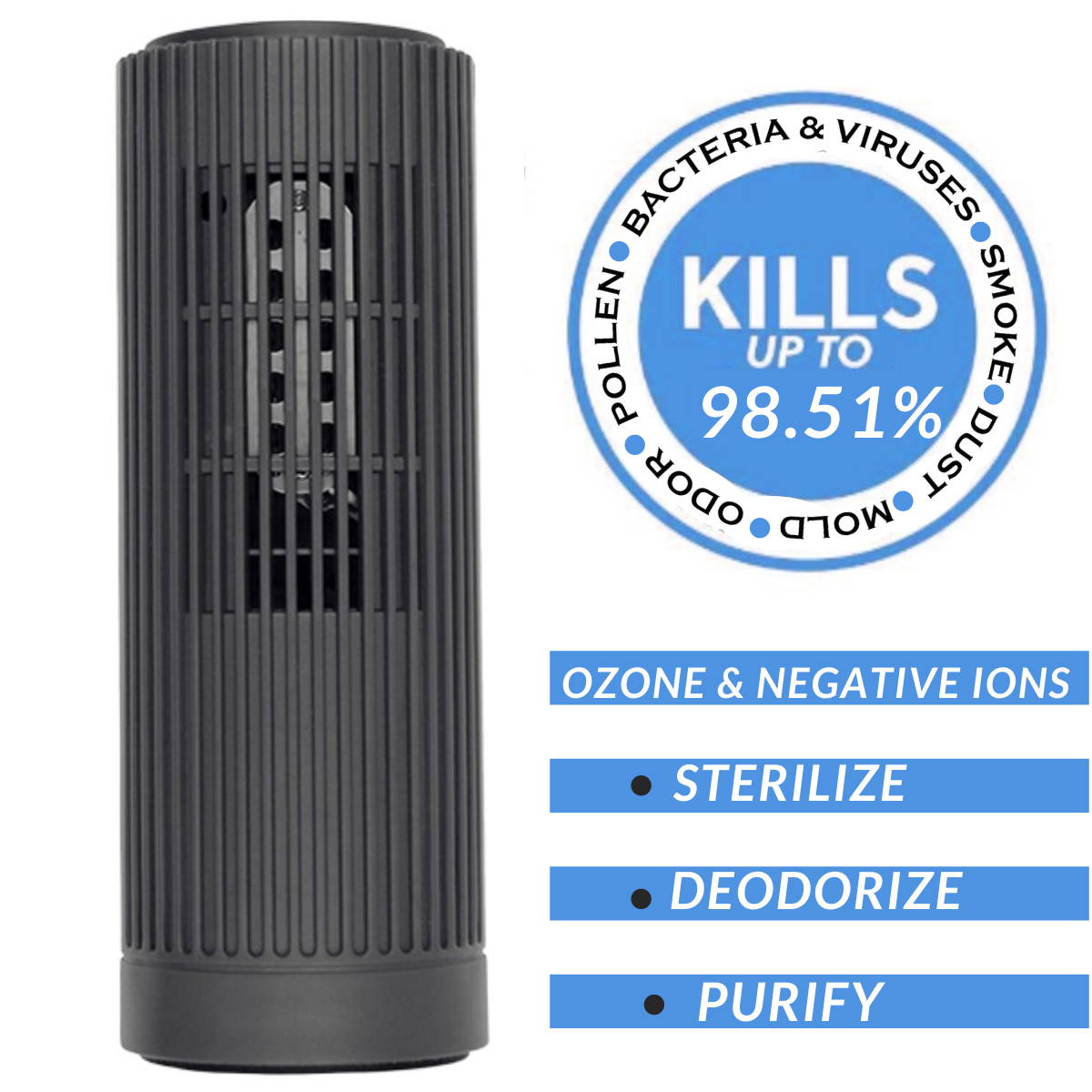 Deodorize and Purify Air off Odors.

Eliminates Smoke, Dust, Pollen, Pet Dander and Mold Spores,formaldehyde & TVOC causing allergy and asthma.

Sterilizes air off 98.52% Airborne Bacteria and Virus.

Health Benefits of Negative Ions.

No filter replacement is needed. No extra cost.

Use: Car, Office / Desktop, Closet, Kitchen, Refrigerator and Bathroom
"Having a reliable air purifier that i can carry around in my bag is one of the best things in our current world"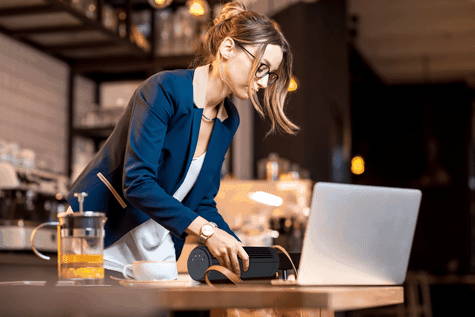 Freedom is having an air purifier wherever you need and choose. Mini sized air purifier that can fit in the palm of your hands. Portable enough to last up to 20 days on a single 4-hr recharge. It comes with a Dual mode functionality too. 5,000,000/ cm3 Negative Ions when using Ionic Mode to remove common air pollutant. 12mg/h (0.004ppm) Automatic ozone generation mode. Sterilizes the air off the strongest Odors and Bacteria.
We all hate extra recurring charges, that's why it has no filter. That means you can save that extra Buck! There is No bright annoying lights. The noise level is also unbeatable. 21.8dp on Ion mode 44.8dp on Ozone Mode. That means its so quiet you'll hardly hear it but only smell the difference in the air around you.
Times have changed. What we breathe in shapes our health. Take Charge. Take Control. Purified02 Portable Air Purifier, Experience Fresh Air Wherever You Go!


100% No-Risk Money Back Guarantee

Benefits you get with this Ionic Air Purifier- Ozone Air Purifier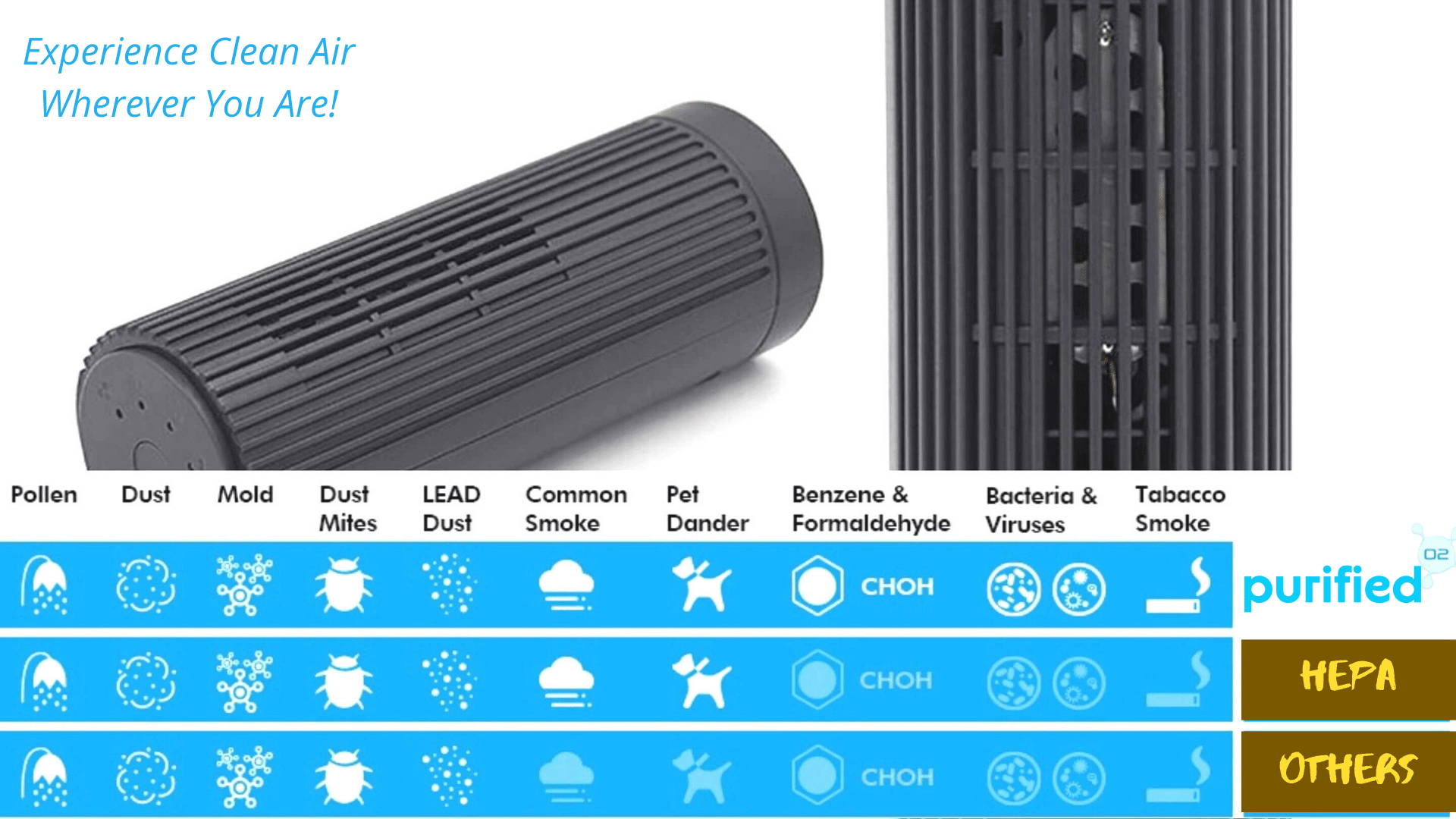 Features of the air purifier:
Ozone & Ion Air Purification Modes

20 day Rechargeable Battery
How Purified02 Air Purifier Stands Out from the rest?
Where you can use the air purifier: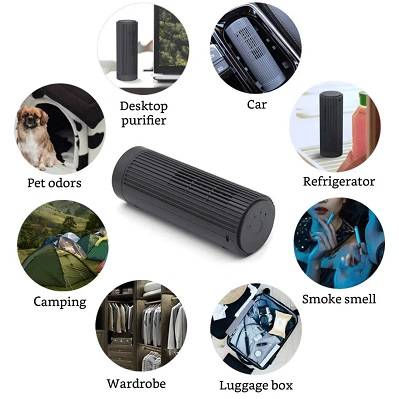 car ionic air purifier. Refrigerator ionizer. Desktop office air purifier. car ozone generator

"Every year I worry that I won't be able to stand the second-hand smoke in my house when the windows are closed through the winter. It was getting harder for me but now it's a pleasure to breathe the fresh, cleansed air. The PurifiedO2 purifier has saved either my health or my marriage, I guess both. So glad I tried it! I strongly recommend the purifier" .


"I have chronic rhinitis nearly year 'round, but it is SO much worse in the spring- winter. I decided to try this little unit due to the amount of negative ions it produces, and I'm shocked to learn how well it it working for me! "

This is a MINI Air Purifier You Can Carry Around.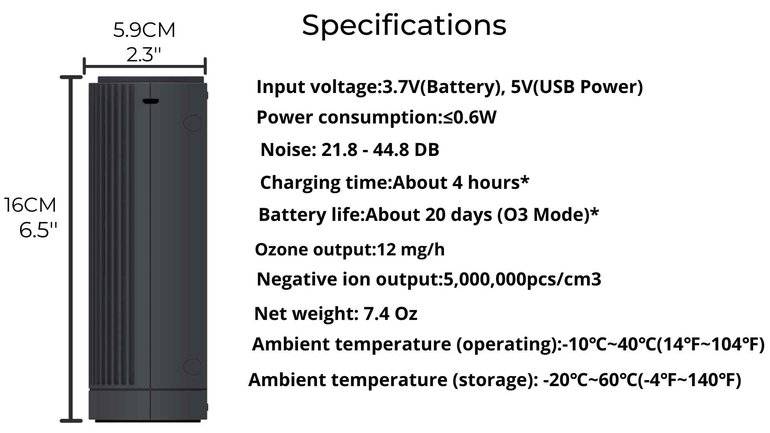 One Portable Air Purifier. Gives You Endless Options.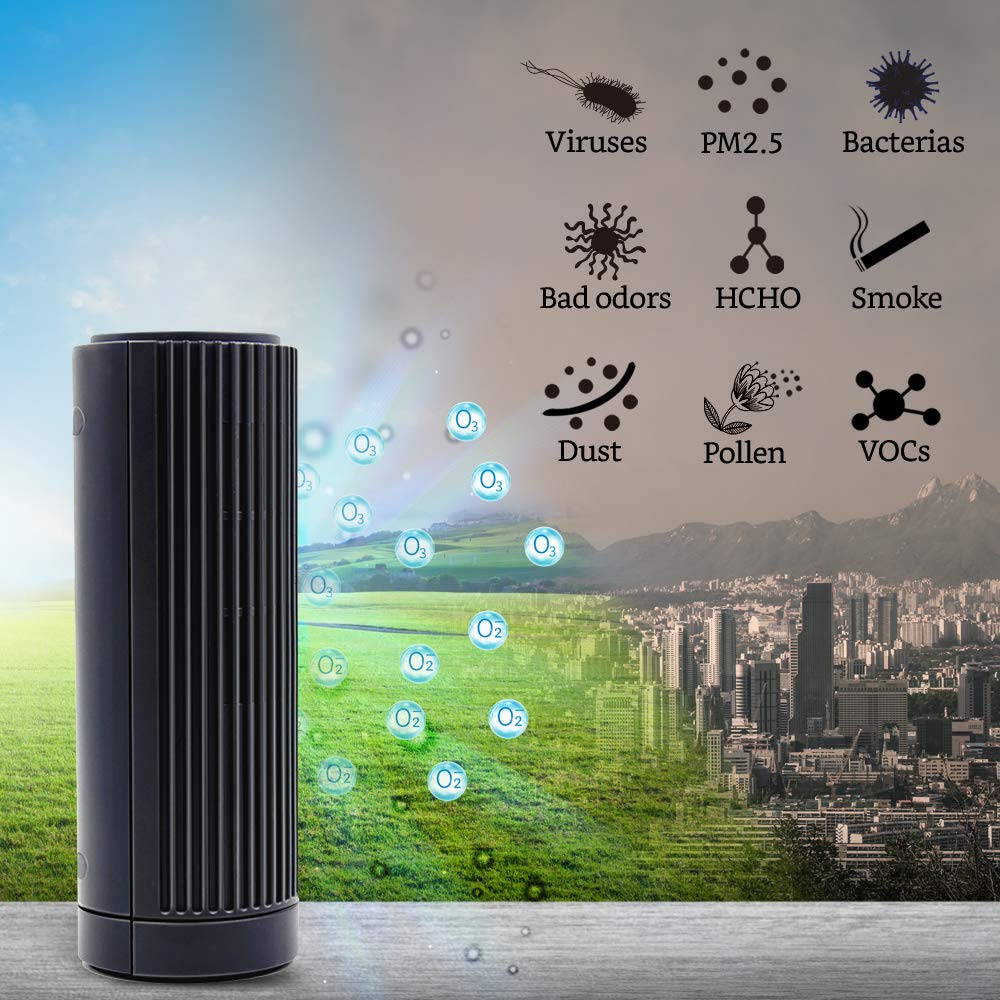 Choose Your Air Purifier and Experience Clean Air!

Ultra Quiet Ion Mode for spaces where it's needed most: bedroom and office.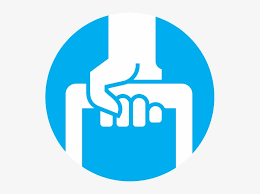 Have your Air Purifier wherever you go. Endless opportunities.

Choose either Ionic Mode or Ozone Mode depending on your needs.

20 day fully functional rechargeable battery and USB power option
Experience Proven Health Benefits of Negative Ions Too!
PREVENT RESPIRATORY ILLNESSES

REDUCES INSTANCES OF HEADACHES AND SICKNESS

BREATHE SAFER AND CLEANER AIR

IMPROVED ENERGY AND FOCUS

ELEVATED MENTAL CONCENTRATION AND PERFORMANCE

IMPROVED PHYSICAL PERFORMANCE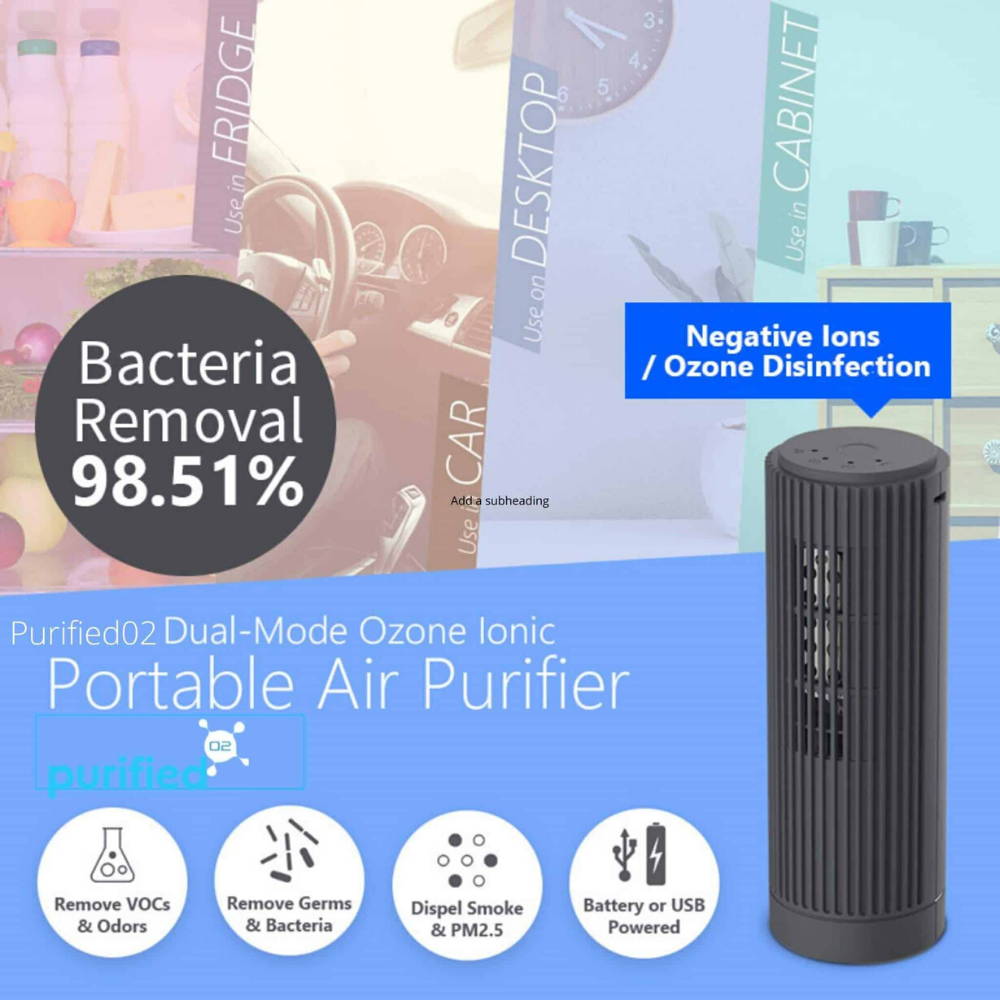 "Removed the bad odor from my workout gym clothes that i pile up to do laundry on the weekends. Totally love it."
Bacteria | Germs | Hotel | Office


I have a more sound and restful sleep. No more stuffy nose in the a.m. even with my dog sleeping in my room. I've recommended to 2 friends and they agree that they sleep more soundly.
Choose Your Air Purifier and Experience Clean Air!

100% No-Risk Money Back Guarantee